Reliable Isolation on a Small Footprint
The 08.1 Insertable Gate Valve is designed to be installed directly between two connecting pipes without flanges. The advantage: It requires very little space.
The gate valve uses VAT's patented VATLOCK technology. It ensures a reliable gate sealing without any friction. In addition, the VATLOCK technology mechanically locks the gate in the closed position on both sides of the valve. This allows flexible and reliable use of the 08.1 FV Insertable Gate Valves in a wide variety of application situations and, in the case of pneumatic actuation, offers additional safety in the event of a compressed air supply failure.
In its modular design and its various design options, the 08.1 can be adapted to almost any application.
Already installed in thousands of demanding applications, the 08.1 has proven its outstanding reliability under a wide range of process conditions.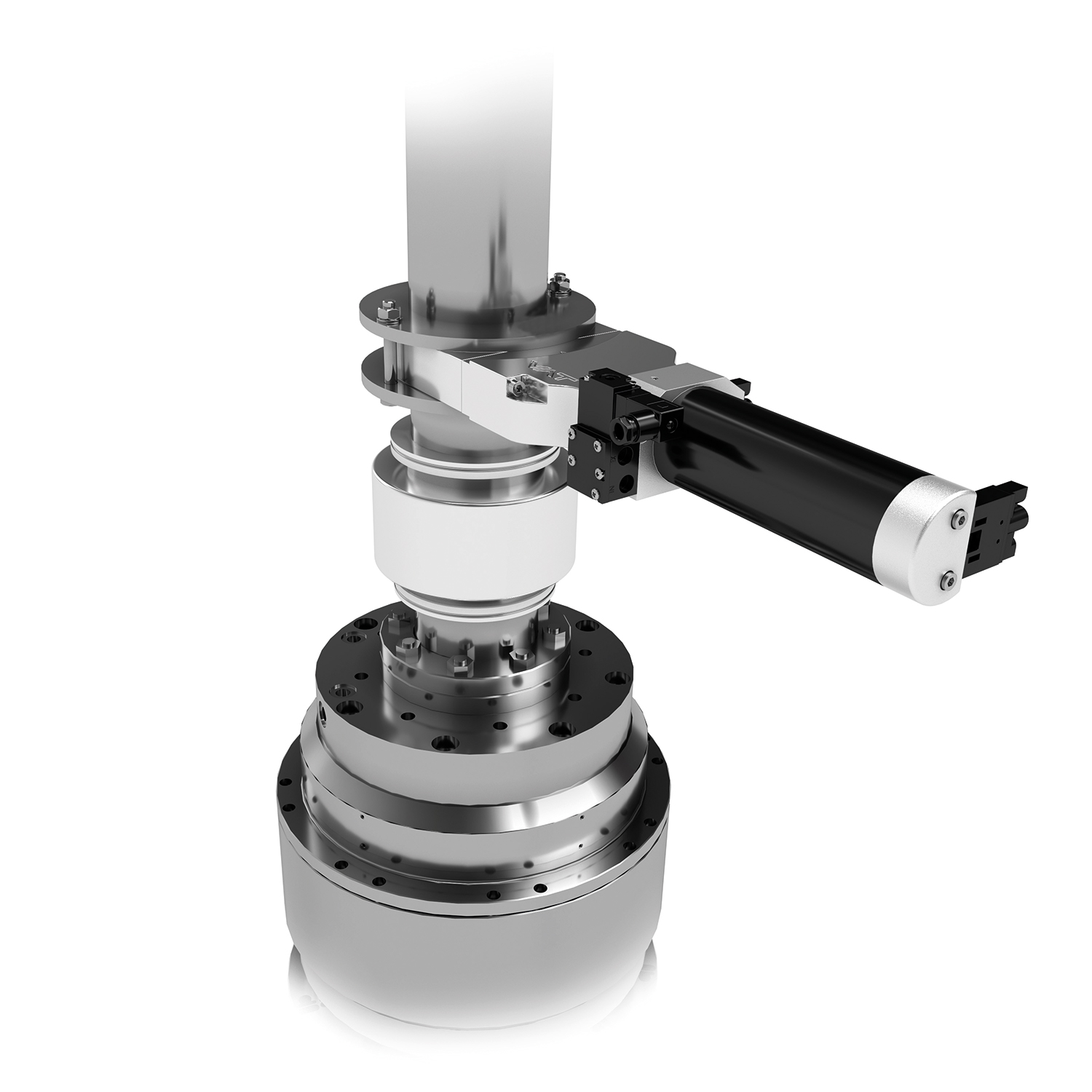 ---
The 08.1 FV Insertable Gate Valve is available as manual or pneumatic version, with solenoid valve either as on board solution or for external mounting. Standard voltage of solenoid valve is 24 VDC, but other voltages are available on request. The 08.1 series uses a push rod in the manual version and is available in DN 63 - 100 mm (2.5"- 4").
The gate position is indicated visually (mechanically) directly on the valve by means of a position indicator and is also output as an electrical signal. Standard sealing material is FKM, other materials are available on request.
---
Key features of the 08.1 FV Insertable Gate Valve
Insert design
Reliable and robust
VATLOCK technology – secure locking in close position on both gate sides
Various actuator and solenoid valve options
Only small installation space required
Reliable performance
Extended maintenance free cycle
Low cost of ownership
Technical data
Sizes
DN 63 (2½''), DN 80 (3''), DN 100 (4")
Actuator
Pneumatic
Double acting
Manual
With Push Rod
Body Material
Aluminum
Feedthrough
Shaft
Installation
DIN centering ring
Leak Rate
Valve Body
< 1 × 10-9 mbar ls-1
Valve Seat
< 1 × 10-9 mbar ls-1
Pressure Range
1 × 10-7 mbar to 1.6 bar (abs)
Differential Pressure
On the Gate
≤ 1.6 bar
At Opening
≤ 30 mbar
Cycles until first Service
200 000
Temperature
Valve Body
≤ 120 °C
Actuator
≤ 80 °C
Solenoid Valve
≤ 50 °C
Position Indicator
≤ 80 °C
Heating and Cooling Rate
≤ 30 °C h-1
Material
Valve Body
EN-AW-6061 (3.3211)
Mechanism
AISI 304 (1.4301)
Seal
Bonnet, Gate
FKM (Viton®)
Mounting Position
Any
Solenoid Valve
24 VDC, 5.4 W (others on request)
Position Indicator: Contact Rating
Voltage
≤ 250 VAC
≤ 50 VDC
Current
≤ 2 A
≤ 1.2 A
Valve Position Indication
Visual (Mechanical)
Specify standard product
Get to the product details to specify your requirements to get a quote or to get a specific CAD data download.