Focused on Customers
Most of our customers work at the limits of what is technologically feasible, be it e.g. in the semiconductor industry or in science fields like high-energy physics. This requires VAT to push constantly the capabilities of its technical solutions to new frontiers. Therefore, VAT has started early to give a high priority to its R&D work. An integrated part of it is also its close cooperation with customer in development projects as well as a global collaboration with the scientific community. This has resulted in:
Over 100 base technologies patents for vacuum valve (industry-leading)
A large and growing number of patents for the manufacture of vacuum valves that meet the increasing demands of ultra-clean vacuum.
Focused on R&D
Developing new solutions and technologies is at the core of VAT's mission. Our company origins lie in close collaborations with leading research institutes that began over half a century ago. Our overarching R&D objectives today, are still the same:
Avoidance of any particle activation and emission
Absolute reliability and durability, even under extreme process conditions and with aggressive process media
Precise control and isolation, with lowest tolerances
VAT Technologies
Delivering Innovation and Performance
The following examples of technological innovation show the breadth of solutions developed by VAT in recent years for our research partners and industry customers: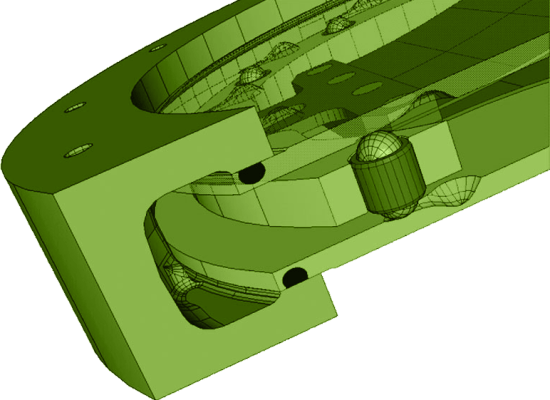 VATLOCK
The VAT VATLOCK technology which provides reliable sealing without any friction at the gate seal. A key feature of the VATLOCK is that it is locked in closing position, eliminating any risk of vacuum loss due to pneumatic failure.
The locking procedure begins as soon as the spring stop reaches the wall of the housing. The cage presses the balls out of their detents. The gate seal is pressed smoothly onto the seat. The arrangement of the balls ensures that, when there is a difference in pressure, there is an increase in the sealing force in both directions.
MONOVAT
With VAT MONOVAT technology, the locking and sealing operation is a single linear movement, enabled by a three-dimensional gate and seat. This elastomer-sealed sealing system for vacuum gate valves distinguishes itself by its special particle- and shock-free operation over a very long life cycle.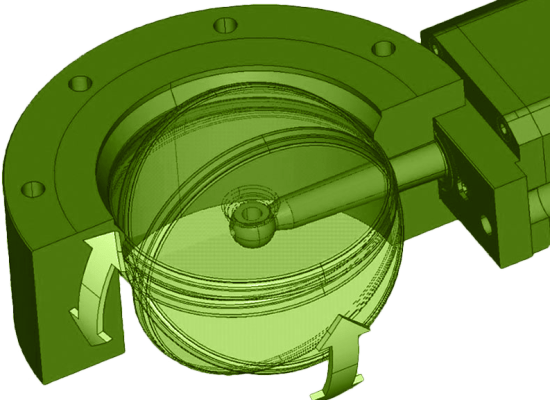 VATTERFLY
At first glance, VATTERFLY valves could easily be mistaken for butterfly valves, which are defined by a simple rotary motion of the gate. In VATTERFLY valves, however, the typical rotary movement is separated from the actual closing movement. First the rotary movement of the gate takes place without friction, followed by a separate pivoting movement by means of a patented crank mechanism which leads to the closure and loking of the valve.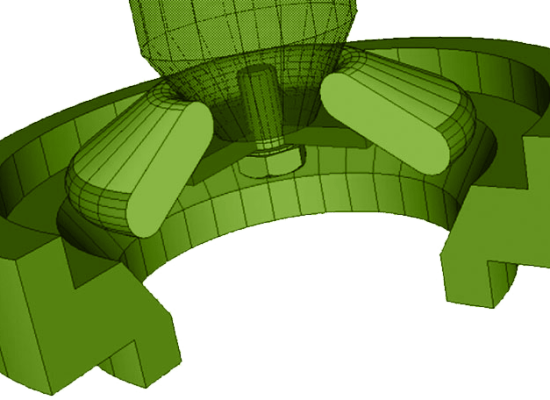 VATRING
This all-metal seat-sealing system enables the attainment of great sealing forces using relatively slight closing or actuation force. For sealing materials, non-rusting steels are used, which in spite of their great sealing force are only elastically deformed. The VATRING system is suited for an extreme vacuum. In clean operating conditions, it has a long life of 100,000 cycles. It can also withstand heat of up to 450 °C, in both open and closed position.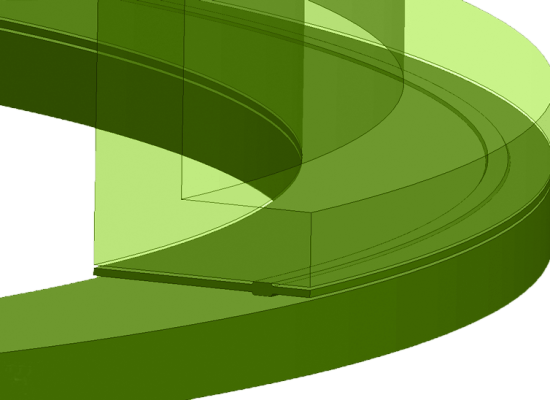 VATSEAL
This specially designed metal flange seal requires only parallel flanges with Round, oval, rectangular or custom - the choice of shapes is completely open.