Precision, Durability, Longevity
VAT Medical Titanium Bellows convince with extraordinary properties. Especially in implant applications, these can be of significant importance. Implants e.g. can benefit from the long lifetime of the bellows and reduced energy requirements due to low spring forces.
Long Lifetime
On top of the well-known inert properties of titanium as well as its low weight, VAT adds the processing of particularly thin titanium membranes. VAT's special microstructure engineering during welding allows extremely homogeneous weld seams, ensuring high long-term stability. Which lead to an increased lifetime of the bellows.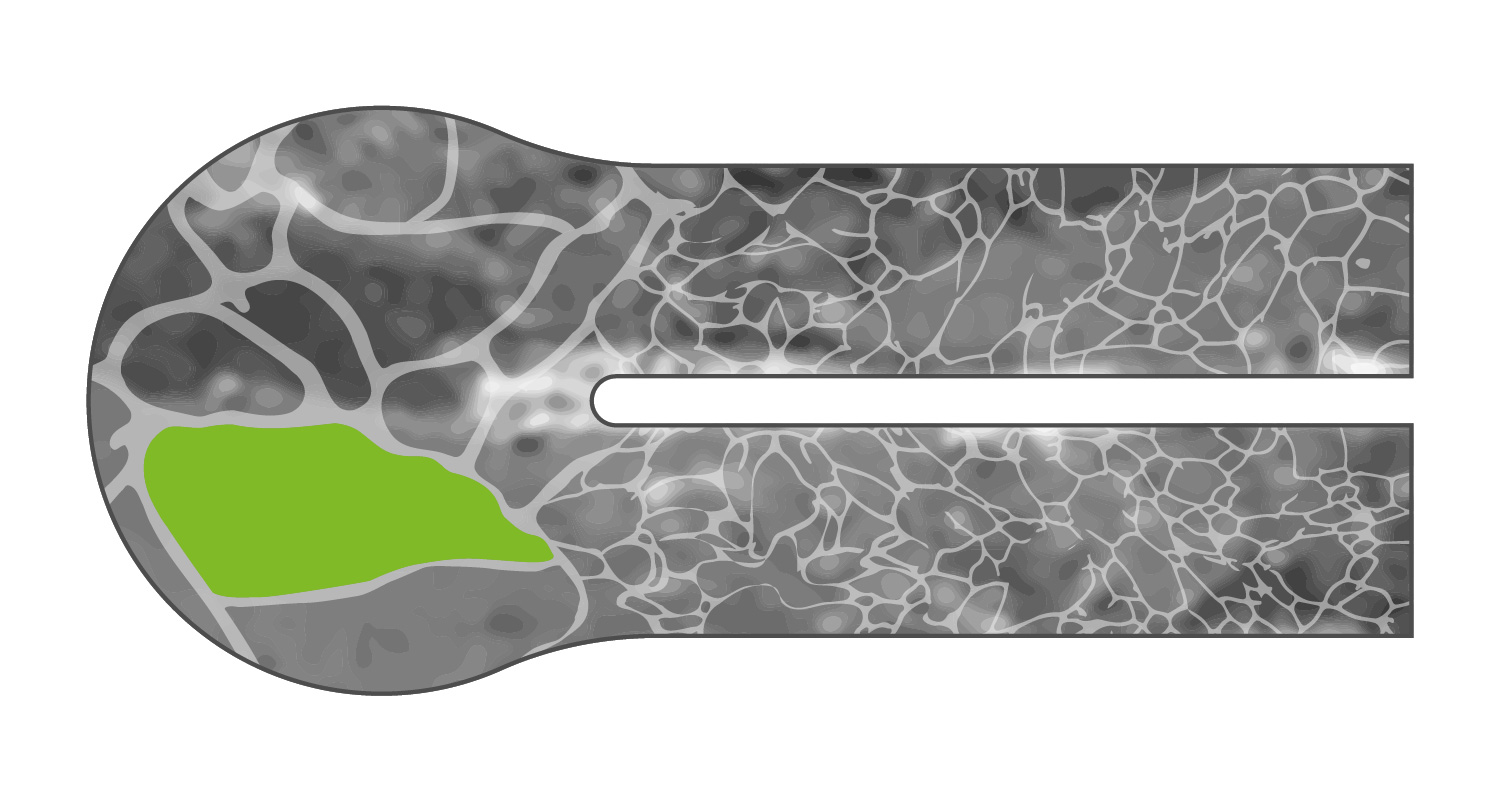 Without microstructuring, the titanium grain size can be so unbalanced that the stability of the weld decreases over time.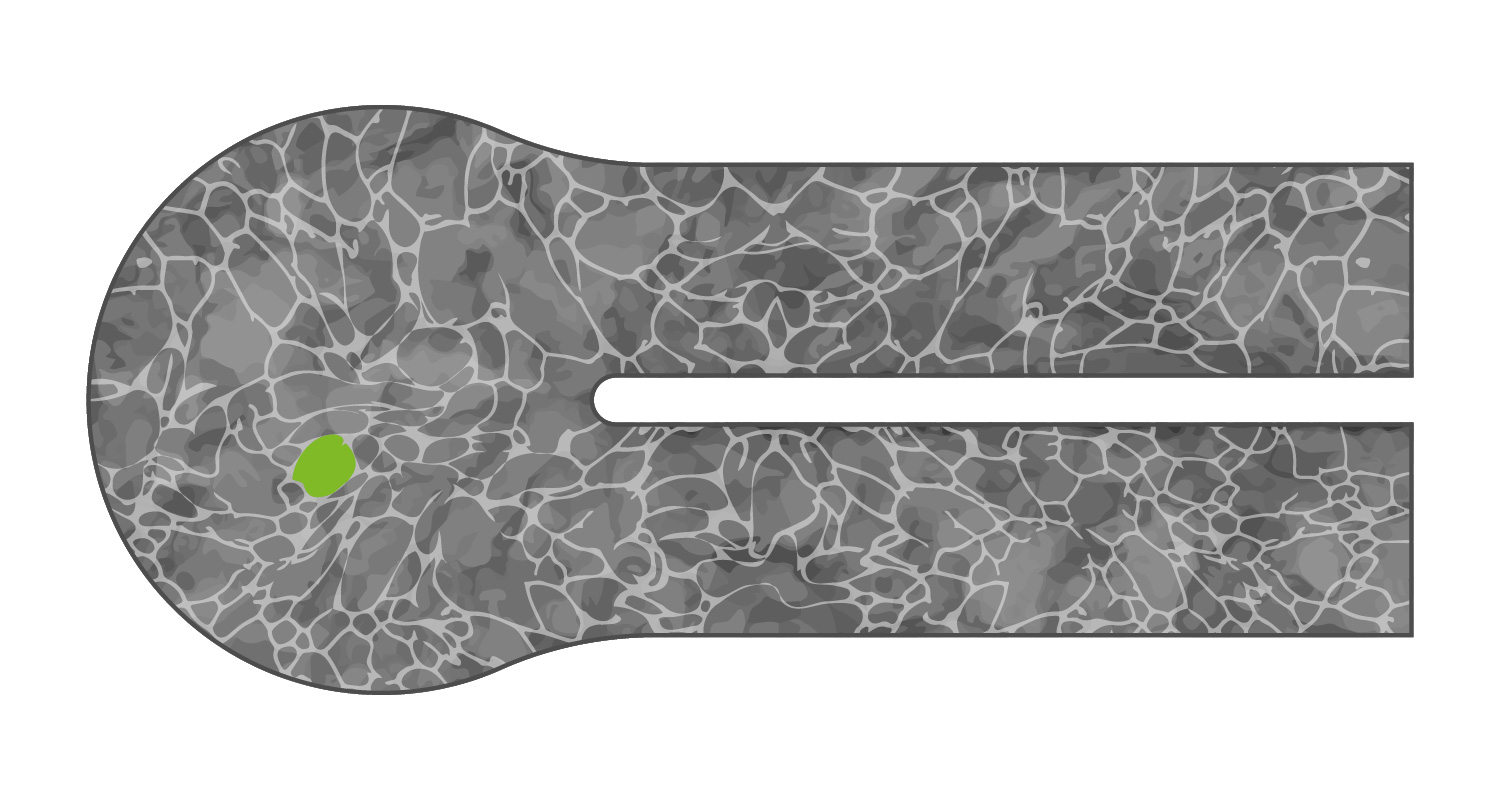 With microstructuring, the titanium grain size is ten times smaller than normal, giving the weld the same stability as the unwelded titanium membrane.
Low Energy Requirement
An increase battery lifetime of implants is achieved by reducing the spring force or the energy required to compress the bellows. VAT uses ultra-thin titanium membranes with a thicknesses of only 0.05 mm (0.002"). Due to the special design of the membrane, VAT titanium bellows require only an extremely minimal spring force in the defined stroke range. This reduces the energy to be expended almost completely to overcoming the fluid resistance to displace or fill the internal volume.

Outstanding Performance
The outstanding performance features of VAT medical bellows are
High number of load cycles due to reduced fatigue (e.g. tested in single-molar saline solution with over 5 million cycles)
High reliable tightness of the bellows, which also tolerates a certain degree of overload.
Long durability and low required spring force thus provide a significant contribution to implant durability.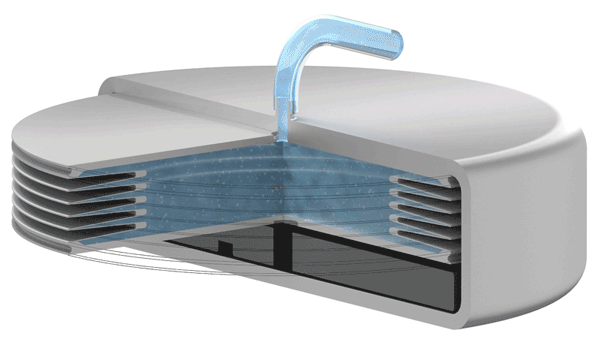 Implants with VAT Medical Titanium Bellows have been in use in some applications for more than 10 years. VAT Medical Titanium Bellows reduce the risk of implant failure.
Tailored to Requirement
All VAT titanium bellows for medical use are tailor-made for the particular application. That is, in addition to volume, shape and stroke height, the material thickness is variable. The number of convolutions is determined in each case by the fluid resistance, the material thickness, the stroke height and the number of cycles.
Used in Different Medical Applications
VAT Medical Titanium Bellows are already in use in a wide variety of treatment areas. The spectrum ranges from continuous or controlled delivery of painkillers or insulin to applications in urology for the control of artificial sphincters.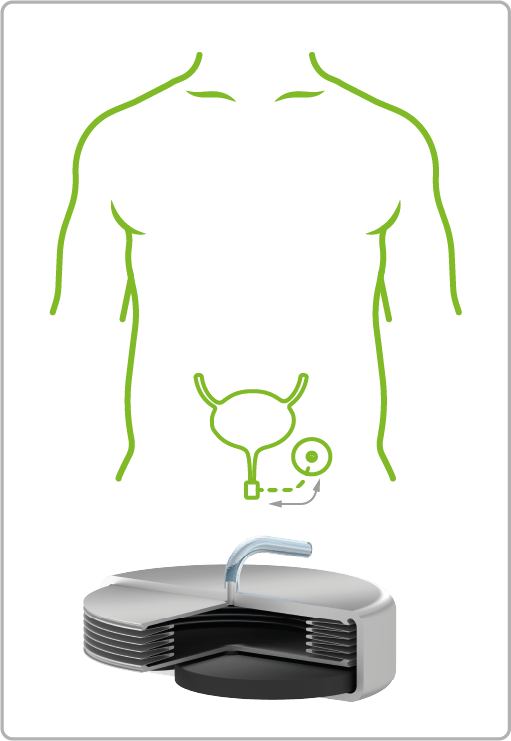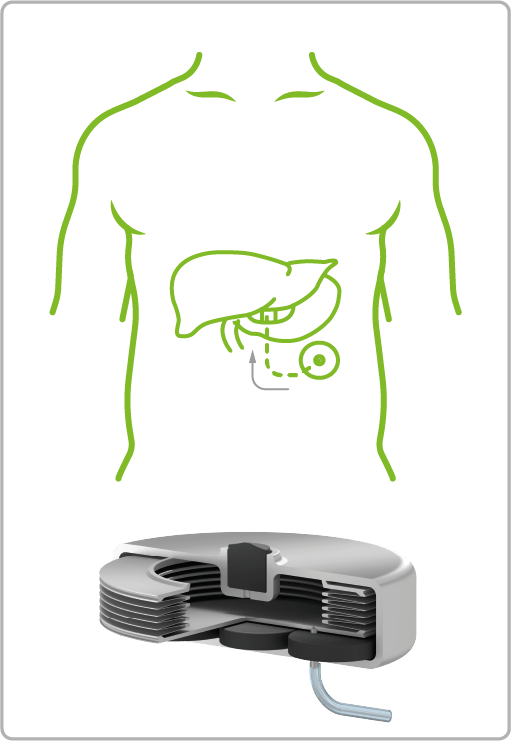 Compliance with Medical and Production Standards
VAT Medical Titanium Bellows meet all requirements according to ISO 13485:2016.
The production of VAT Medical Titanium Bellows takes place under ISO Class 8 or ISO Class 5 clean room conditions, depending on the requirements. Extensive quality inspection processes ensure consistent manufacturing quality. In addition to mechanical tests, special attention is paid to the bellows weld seams and selective microstructural examinations are also carried out.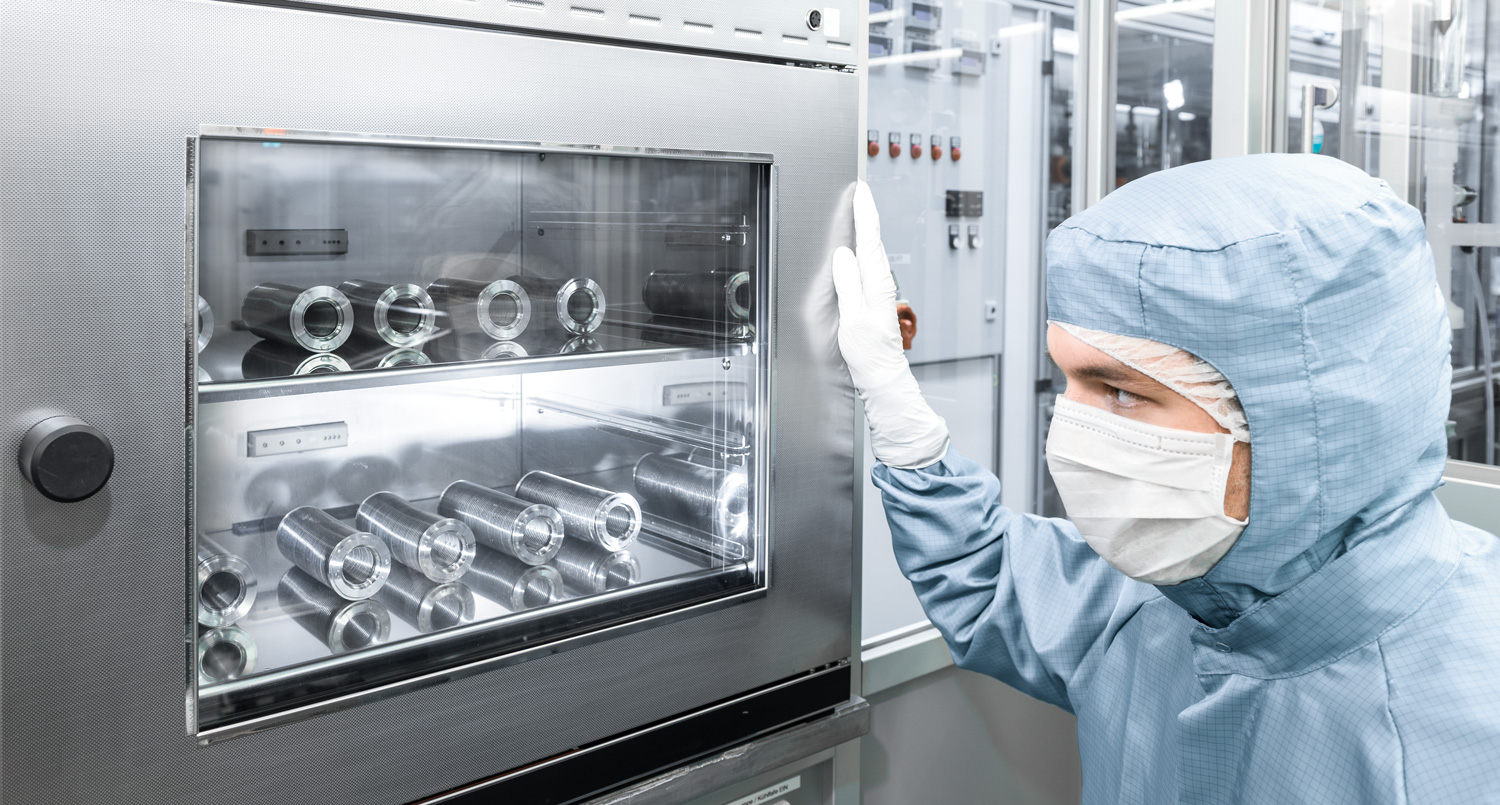 Furthermore, the test processes for series production can also be adapted to customer requirements. Production is possible in both small and large series (> 1 million pieces p.a.) On request, partial production steps can also be taken over, based on ISO 9001 standards.
One-Stop Solution
VAT offers support throughout the entire product development process for its medical titanium bellows, from design and prototyping to initialization and high-volume production. This includes support during the medical review and approval process in accordance with the requirements of a "Notified Body" in Europe or in the USA (FDA). Furthermore, documentation support for milestone acceptance as well as product accompanying documentation, including Manufacturing Process Flow, Qualification Matrix, Installation Qualification (IQ), Operational Qualification (OQ), Performance Qualification (PQ).
---
Key features of VAT Medical Titanium Bellows
Leading engineering and production knowhow in edge welded bellows solutions
Production in accordance with ISO 13485 as well as 90/385/MDR 2017/745
Customized titanium bellows solutions in material, size and form, incl. endplate design with different materials
ISO Class 5 cleaning option, incl. high purity wet cleaning and vacuum drying for non-particle production.
Fatigue testing of bellows reservoirs under in liquid conditions as well as selected static strength and pressure tests according to requirements
Design of test environment and test procedures according to individual requirements
Simulation of feasibility studies with accurate prototype models (linear/non-linear)
Customized production set-up and industrialization of any number of pieces
Full production traceability
Documentation and medical approval support
Long lifetime
Low energy requirement (extended battery lifetime)
Outstanding performance
Tailored to requirement
Various bellows connection options
Proven in different medical applications
Compliance with medical and production standards
One-stop solution
---
Technical Data Titanium Bellows For Medical Implants
Technical Data

Membrane thickness
mm
0.05
0.06
0.08
0.1
0.2
0.25
0.5
Titanium grade
TiGr 1
TiGr 1
TiGr 2
TiGr 1 & 2
TiGr 1
TiGr 2
TiGr 1
Flange material
option to combine TiGr 1 to TiGr 51)
Inner diameter membrane
mm
> 5
Outer diameter membrane
depending on the selected material thickness of the membrane
Spring rate
N/mm
< 1
< 2
> 2
> 3
> 3
> 3
> 3
Validated lifetime
cycles
up to 5.000.000
Temperature
°C
resistant for disinfection up to 150 °C
1) Other titanium combination on request
---
---
DISCLAIMER - VAT Titanium Bellows are intended to be used only as components of finished medical devices and are not authorized for sale by any regulatory authority as a medical device.