Reliable Isolation Under All Conditions
The 16.8 Large HV Pendulum Isolation Valve provides reliable isolation performance also under harsh process conditions. It is ideal for isolation requirements in applications with large volume flows such as large coating or display production systems. Therefore, it is offered in DN 400 and 500mm. The 16.8 valve provides optional a 3-position pneumatic or a standard pneumatic, both double acting.
With its special split body design it allows maintenance without any disassembly of pipe connections or process chamber connections. Its slim design allows to mount the 16.8 directly to a process chamber, eliminating e.g. the volume normally required in a chamber - valve - pump connection.
With its robust design as well as a variety of design options, the 16.8 series is easy to integrate into various vacuum processes.
Already installed in hundreds of batch and inline production systems around the world under various process conditions, the 16.8 series has proven its outstanding performance in all aspects.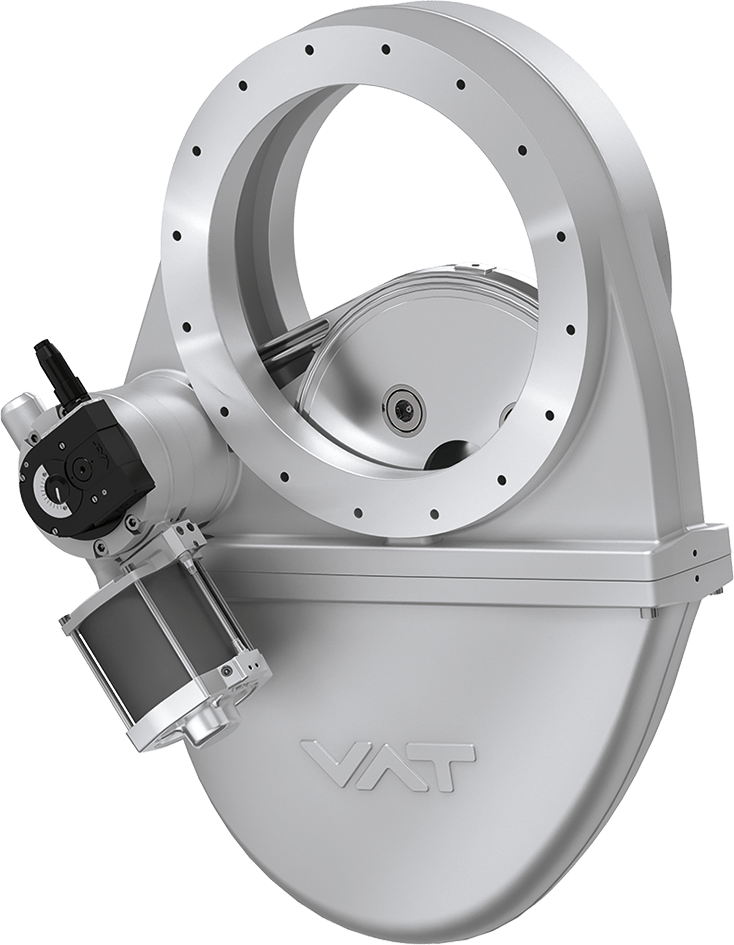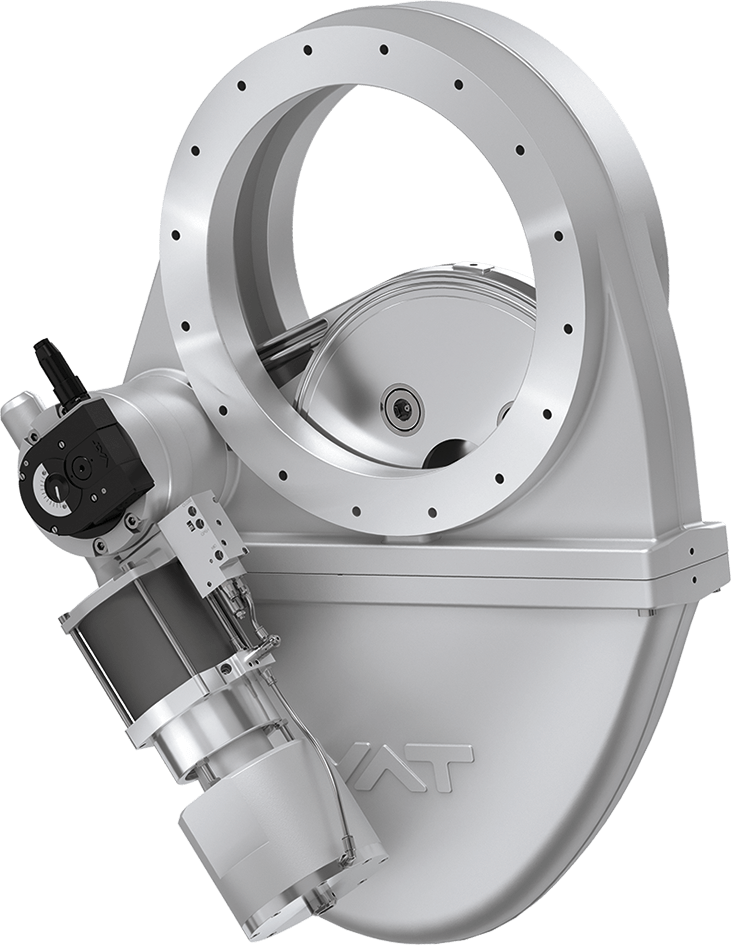 ---

The 16.8 Large HV Pendulum Isolation Valve is available in aluminum with standard flange connectors in ISO-F and JIS. Customer-specific flanges can be integrated. Further options are ports for roughing (by-pass), venting or for gauges. As the 16.8 is often used to isolate turbo pumps a splinter shield grid is also available.
---
Key features of the 16.8 Large HV Pendulum Isolation Valve
Reliable isolation for large vacuum volumes
Reliable performance also under harsh conditions
Quick and easy maintenance through slit body design
High uptime
Low cost of operation
Adjustable to process requirements
Technical data
Sizes
DN 400 (16"), DN 457 (16"), DN 500 (20")
Actuators
Pneumatic
Double acting
3-position-pneumatic
Double acting
Body material
Aluminum
Feedthrough
Rotary feedthrough
Standard flanges
ISO-F, ASA, JIS
Leak rate
Valve body, valve seat
< 1 × 10-9 mbar ls-1
Pressure range
1 × 10-8 mbar to 1.2 bar (abs)
Differential pressure on the plate
≤ 1.2 bar
Differential pressure at opening
≤ 30 mbar
Cycles until first service
100 000
Temperature
Valve body
Actuator
Solenoid valve
Position indicator
≤ 120 °C
≤ 80 °C
≤ 50 °C
≤ 80 °C
Heating and cooling rate
≤ 30 °C h-1
Material
Valve body
Plate
Feedthrough (parts in contact with media)
EN AC-421000 (3.2371)
EN AW-6082 (3.2315)
EN AW-6082 (3.2315), AISI 303 (1.4305)
Seal
Bonnet, plate, feedthrough
FKM (Viton®)
Mounting position
Any
Solenoid valve
24 V DC, 5.4 W (others on request)
Position indicator: contact rating
Voltage
Current
≤ 50 V AC/DC
≤ 3 A
Valve position indication
Visual (mechanical)
Specify standard product
Get to the product details to specify your requirements to get a quote or to get a specific CAD data download.